An awesome new website Design Shortcuts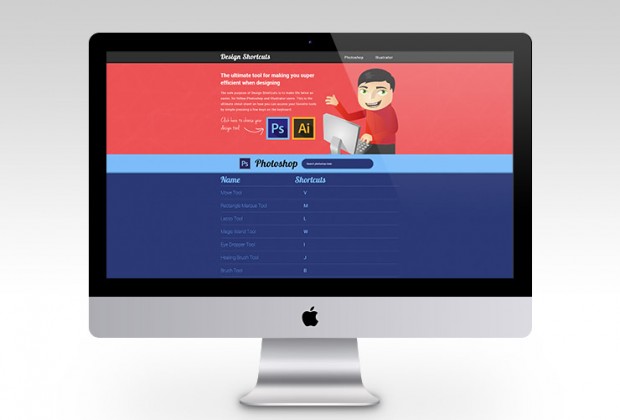 For The past few months among working on Creative Nerds. We have also been very busy working on a new web project called Design Shortcuts. What is Design Shortcuts you ask ? The sole purpose is to make your life and workflow faster and more efficient when designing in Photoshop or illustrator.
The site has a list Photoshop and Illustrator shortcuts for your favourite tools, along with a search, where you can search for a specific tool, in order to identify what shorcuts is for that specific tool. It's a great site, and I'm sure you will find it very useful. If you have a spare few minutes please do check it out would love to hear your thoughts in the comments section below. Just simply click on the screenshots below to vist Design Shortcuts.
Sponsor